Our Services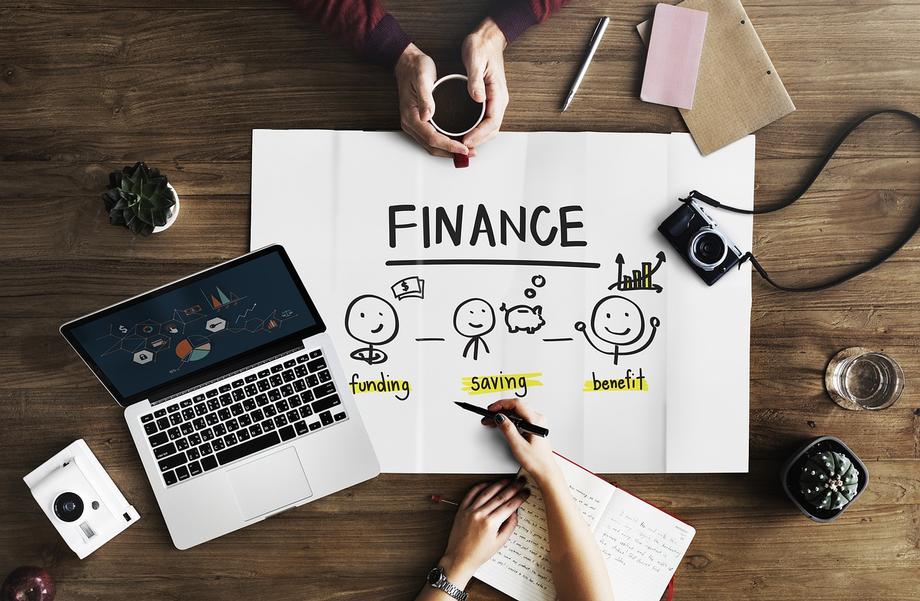 The primary services we provide are Financial Planning and Portfolio Management, as described below:
1) Financial Planning:
Financial planning is one of the most important services that successful people use to create an extraordinary business career and personal life. We believe in the value of comprehensive financial planning, which requires integration of the following key areas of your financial life:
Net Worth & Cash Flow Analysis
Risk Management (Disability and Life Insurance Planning)
Tax Planning and Management (improving your wealth-building efficiency)
Retirement Planning (Financial Independence)
Estate Planning (including an assessment of the need for an updated will, trust(s) and advice on helping you transfer your lifetime assets to your heirs and/or to worthy causes)
Investment Planning
Educational Fund Planning (if applicable)
The Financial Planning Process:
Step 1: A complimentary meeting where there is a mutual process of getting to know each other in order to determine whether my services would be of benefit to you.
Step 2: Mutually identifying your personal goals, objectives, and aspirations, so that I can better understand how your primary assets--your time and your finances--can be organized to achieve these goals. Our first planning session is typically spent compiling your current assets, taking an inventory of insurance coverages, as well as wills and any estate documents. At this time we also review your monthly income and expenses, as well as your tax returns. I learn about your past investment experiences and attempt to evaluate your tolerance for investment volatility and risk. Meanwhile, if there are any short-term or specific goals that you wish to achieve, I will provide you with guidance or assistance at this time.
Step 3: A preliminary financial analysis with proposals and initial recommendations. This includes an evaluation of whether the goals articulated on the goals list are achievable within a reasonable time frame. At this point, I'll make recommendations on all your investment holdings with suggestions for change, if appropriate.
Step 4: After receiving feedback from you, we revisit the financial planning analysis and proposals, adjust recommendations where appropriate, complete asset transfers, implement investment recommendations, and begin to take action on any estate planning and insurance issues that are addressed in the plan.
Step 5: Continuously monitoring the progress toward your goals to see what, if anything, needs to be adjusted to your financial plan for the upcoming year.
The end result is a financial plan that is specific to your needs and addresses both tangible and intangible goals. It strikes a balance between the financial choices you make that consume capital, and the value-based goals you wish to achieve that are intangible in nature but have everything to do with creating a satisfying life.

In situations where a specialist (attorney, tax or insurance professional) is appropriate, I may provide referral options and offer to coordinate with that specialist.
2) Portfolio Management:
We believe that a consistent, disciplined approach to portfolio management offers the best chances for success.
Our portfolio management approach is based on the following strategies:

Investment Strategy:
We believe in asset allocation. Studies have shown that asset allocation is the dominant factor in determining total portfolio return. I also believe that, as a general rule, the future cannot be predicted and neither can the direction of stock prices. Therefore, it generally makes more sense to build investment portfolios based on exposure to asset classes, rather than on the performance of individual stocks. I focus on fundamentals and avoid speculating on so-called hot stocks or mutual funds.
We believe in diversification. Studies have shown that diversifying investments can both reduce volatility (risk) and possibly raise the potential for investment returns. In an effort to achieve these objectives and achieve an appropriate level of diversification, we believe that investment portfolios should have a mix of asset classes (e.g.: cash, large and small U.S. and foreign stocks, bonds of varying maturities and issuers, real estates, etc.). Ultimately, investments are generally intended to provide for certain future expenses. To meet these needs, the investment asset must be designed to grow over the long run and be convertible into cash when needed. Therefore, as investment strategies are developed and specific investments selected, it is done with an eye on both 1) long-term growth and income potential, and 2) the ability to generate ready liquidity as circumstances warrant. Tax reduction strategies may also play an important role in these recommendations, depending on the client's tax status and other financial circumstances.
Implementation Strategy:
It is our objective to have an Investment Policy Statement (IPS) for each investment management client. IPS is a document that outlines the policies and procedures to be followed on behalf of the client, and is individualized for each client. Topics addressed in a typical IPS often include the target asset allocation, investment goals, time horizon, risk tolerance, tax considerations, and overall investment strategy.
The selection of investment vehicles supports the asset allocation process. As an alternative to identifying one or more active managers in each asset class who can best choose securities based on their projection of out-performance, I make use of broad-based index funds or exchange traded funds (ETF) in order to participate in any particular asset class. Index funds (or exchange traded funds) benefit from low costs and minimal trading activity, avoiding timing and human judgment and emotion problems, as well as the tax costs arising from each security trade. In many cases, I will utilize both active managers and passive index funds or exchange traded funds (ETF) in the same asset class within a single portfolio. Each portfolio maintains a target asset allocation. At minimum, each portfolio is reviewed every quarter to evaluate the extent to which the actual allocation matches the target allocation. Where the variance is considered excessive (as defined by the individual client's IPS), I will take appropriate actions (buys and sells) in order to bring the actual allocation within acceptable range of the target allocation. This process is referred to as "re-balancing" and is utilized with the intent of 1) helping maintain a risk level, which is more consistent over time for each portfolio, and 2) systematizing a way to help the investor "buy low and sell high." In the situation that I think special money managers can enhance portfolio return, I will use them. Although the incremental returns from security selection are smaller in comparison to returns derived from the asset allocation decision, manager selection and monitoring is part of my job in the investment process. Once the client's needs have been defined and plans have been developed and implemented, the results need to be monitored and adjustments will be made as necessary. As the initial assumption changes, the plans themselves may need to be adapted. I believe that continuous management is the only way to be truly effective.
Fees for my services:
As a fee-only financial planner we believe in delivering financial advice without conflict of interest. Thus, in all circumstances, we will be compensated solely by our clients. Neither we nor any related party will receive any kind of compensation that may be contingent on the purchase or sale of a financial product. The following are my fee schedules:
---
1) Financial Planning Fees:
At the client's discretion, and based on the nature and scope of planning work to be performed, clients may pay for planning services in one of two ways:

Hourly fees: Hourly fees. At the rate set forth below. This approach is typically recommended for shorter term consulting requests or more limited financial planning and analysis. It may also be appropriate when the extent of work to be done is very unclear. The Advisor hourly fee is $250.00 with a minimum engagement of ten (10) hours.
Project fees: Project fees. These are fixed at the beginning of the engagement and based on an estimate of the time required to complete the work. This approach is for both basic planning and for complex planning cases. The project fee is based on the hourly rate listed above multiplied by the number of hours Applicant expects to spend on the project. Usually this will require 10 to 30 billable hours or approximately $2500.00 to $7500.00. Client fees are outlined in advance in writing and are collected 50% upon engagement and 50% upon plan delivery.
2) Portfolio Management Services Fees:
For those clients making use of Portfolio Management Services, the fee is based upon the total asset under management, are described in our Part 2A Form ADV. The specific services and compensation arrangements appropriate for each client, as well as appropriate disclosures, are documented in an agreement signed by the client prior to services being rendered.